Oz Saturday March 4 2023 at 11:00 AM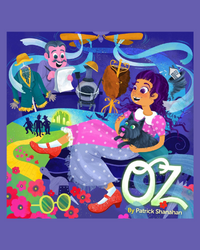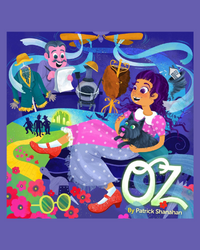 You've selected
Saturday March 4 2023 at 11:00 AM
Change Date
×
OZ
A CAROUSEL THEATRE FOR YOUNG PEOPLE & KALEIDOSCOPE THEATRE FOR YOUNG PEOPLE CO-PRODUCTION
WRITTEN BY PATRICK SHANAHAN
DIRECTED BY JENNICA GRIENKE
L. Frank Baum is in trouble—forty-four years old and on the eve of his greatest creative work—he is a "jack of all trades" but success eludes him. It is 1899 in Chicago and Baum is putting the finishing touches on The Wonderful Wizard of Oz, but putting dreams on paper is elusive business and Baum is struggling with some definite plot problems, no title and no ending! Like the cyclone in his story, Baum's housekeeper, Bridgey, and a little girl named Dot get swept up in the mad vortex of his tale, as Baum enlists them to help him improvise the story. Suddenly, an overstuffed Victorian study becomes a magical land, a black, horsehair footstool becomes Toto; a ceiling fan with scarves becomes the cyclone; stuffing from the sofa, a potbelly stove and a bearskin rug become the Scarecrow, the Tinman and the Cowardly Lion. Somewhere, in the heart of this frenzy is the whole creative process, and in the end we realize that Baum is the real wizard of Oz, but he needs an assistant … our imaginations.
Venue
The Waterfront Theatre
1412 Cartwright Street
Vancouver BC V6H 3R7
Performance Notes
Mask-mandatory accessible performance.