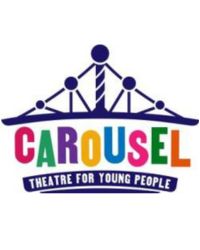 Summer Superhero Camp Ages 7-12
When
Occurs on Monday July 11 2022
All Day Event
Venue
Event Notes
×
SUPERHERO CAMP – Ages 7-12 JULY 11-15 | 9AM to 4PM
This camp explores what it means to be a (super)hero using both acting and theatre-making exercises, as well as those commonly found in contemporary role playing games (or "RPGs"). In other words, through the acts of play, storytelling, and tabletop role-playing game mechanics, students will build their own superhero characters and navigate theatrical obstacles and adventures throughout the week .
This Superhero camp will involve collaborative storytelling and ensemble story-making; character creation; voice and singing; pantomime, movement, and dance; arts and crafts; guided and structured improvisations. This will be a fun drama camp revolving around the theme of superheroes, where ultimately, it is our notions of confidence, creativity, and most of all, friendship, that makes us "super"!
Weather permitting, students will spend some class time outside.
Smaller class size in order to ensure physical distancing due to COVID 19.